Bella Luna Condos in Orange Beach
With a wonderful location, Bella Luna condos in Orange Beach offer upscale accommodations coupled with great amenities. Situated on Ole River, this modern resort has grand views of the Intracoastal waterway and the Gulf of Mexico. Residents here enjoy private access to boat slips and a wealth of in-house amenities. Each condo is richly appointed with high-end touches, all of which enhance the luxurious atmosphere of these executive homes. If you're looking for a stunning, state-of-the-art condo in one of Orange Beach's most sought-after addresses, a Bella Luna condo may be the perfect fit for you!
Browse Bella Luna Condos For Sale
Browse Bella Luna Condos For Sale
2 Properties Found. Page 1 of 1.
$1,200,000 - 3 Beds, 4 Baths, 2,207 Sf
MLS® # 314611
Realty Executives Bay Group
$759,000 - 2 Beds, 2 Baths, 1,542 Sf
MLS® # 310997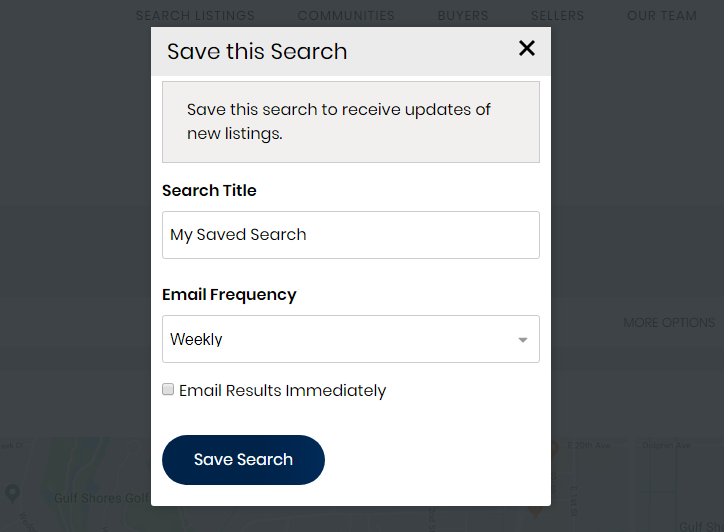 Sign up for free, exclusive access to our Orange Beach real estate listings, including detailed property specs, area maps, photos and more!
Get exclusive features, like being able to bookmark your favorite Orange Beach houses, share listings with friends & family, and keeping your preferred search parameters to save you time on your next visit.
Register Now
Bella Luna Real Estate
Award-winning architecture and contemporary design identify Bella Luna as a landmark development in the heart of beautiful Orange Beach. With stunning views of Old River, Ono Island and Bayou St. John, Bella Luna condominiums really do offer an unparalleled Gulf Coast lifestyle.
You'll find large, spacious balconies offering a great vantage point to enjoy a cold beverage at the end of the day. In addition, each condo features elegant finishings such as gourmet kitchens with wine cooler and wet bar, stainless appliances, granite countertops, open and airy floor plans, and large private balconies.
Amenities At Bella Luna
Residents at Bella Luna condos enjoy private access to boat slips, multiple swimming pools, a fitness room, hot tubs, sauna, theater room, assigned parking, and the white sands of the Gulf. The on-site owner's club features a full kitchen and pool table for entertaining friends and family.
If you desire a bit more excitement, Bella Luna's location right in the heart of Orange Beach gives you easy access to outstanding restaurants, golf courses, charter boat fishing excursions, and fun amusement parks for the children.
If you're looking for an upscale waterfront property located along Alabama's famed coast, Bella Luna real estate is sure to satisfy discerning home buyers. These condos are simply so beautiful and unique that they must be seen in person. Call us today to schedule a tour of Bella Luna's beautiful grounds, landscaping, and architecture, then a private viewing of the available units currently on the market.
Bella Luna condos are in high demand, so if you're interested in owning one of these luxury units, we are here to help! Get in touch with The Gatti Team today.
Search Orange Beach Condos by Development
Listing information last updated on June 19th, 2021 at 10:26pm CDT.