Sanibel Condos
Make Sanibel condos your home away from home! In Sanibel, you will find 108, two and three bedroom condos. Located directly across the street from a public beach access, Sanibel is located in a low traffic area of West Beach. The condos in Sanibel are large and have high-end finishes and expansive views of the gulf. The building's construction is of excellent quality. A few of Sanibel's many amenities, include: a large outdoor heated pool and hot tub, and a fitness center. With stunning views of the Gulf and lagoon, Sanibel condos are considered to be among the best real estate buys in Gulf Shores.
Browse Sanibel Condos For Sale
Browse Sanibel Condos For Sale
2 Properties Found. Page 1 of 1.
$525,000 - 2 Beds, 3 Baths, 1,236 Sf
MLS® # 321538
Visions Real Estate - Gulf Shores
$595,000 - 3 Beds, 3 Baths, 1,536 Sf
MLS® # 319643
Visions Real Estate - Gulf Shores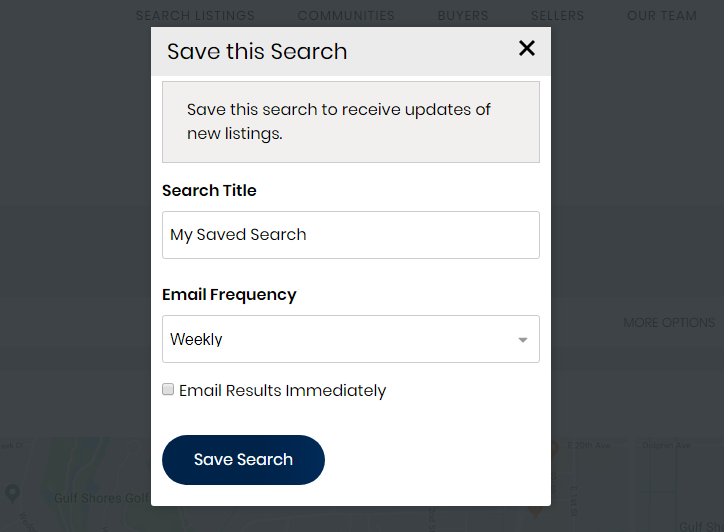 Sign up for free to get exclusive access to Gulf Shore real estate! For complete access to our Gulf Shores real estate listings, including detailed property specs, area maps, photos and more!
By registering you get extras features like bookmarking your favorite Gulf Shores houses, sharing listings with friends & family, and saving your preferred search parameters to save you time on your next visit.
Register Now
Sanibel Condominiums
Sanibel condominiums include features such as huge kitchens and living areas, a wet bar, granite countertops, floor-to-ceiling windows, and large master suites complete with Jacuzzi bath and separate shower. Although some condominiums have never been rented, the rental potential in Sanibel is huge. In addition, Sanibel is wheelchair accessible, has a meeting room, allows pets, and has a covered parking lot. From Sanibel's spacious condos, you can enjoy ever-changing Gulf and lagoon views. Whether you want to enjoy the beautiful pool, sauna, health facility and pool-side grills or go for a walk, the complex's fast elevators make outings easy and enjoyable. Just a very short walk away from Sanibel will bring you to some of the best seafood and steak restaurants Gulf Shores has to offer. After dinner, enjoy the soft, clean sand of the beach and concerts on the wharf.
Sanibel offers hard-to-come-by condos that are both wheelchair accessible and pet-friendly, please contact The Gatti Team for more information.
Gulf Shores Condominum Developments
Listing information last updated on October 15th, 2021 at 7:11pm CDT.